EVENT CALENDAR- 2019:
While I do have the occasional indoor gallery exhibit - my primary venue, to display and sell my work, is outdoors as a "Sunshine Artist". The list of outdoor Art Festivals I'll be participating in is below.
I also share new pieces that I'm particularly thrilled with on my Facebook page.
And also very exciting is my virtual "store" on Society6.com which sells a variety of merchandise printed with my images. I've really been impressed with the quality, price and speed of delivery of the items I've purchased from my Society6 store. Check it out if you are looking for a smaller unique gift. There are frequently sales which I announce on my Facebook page.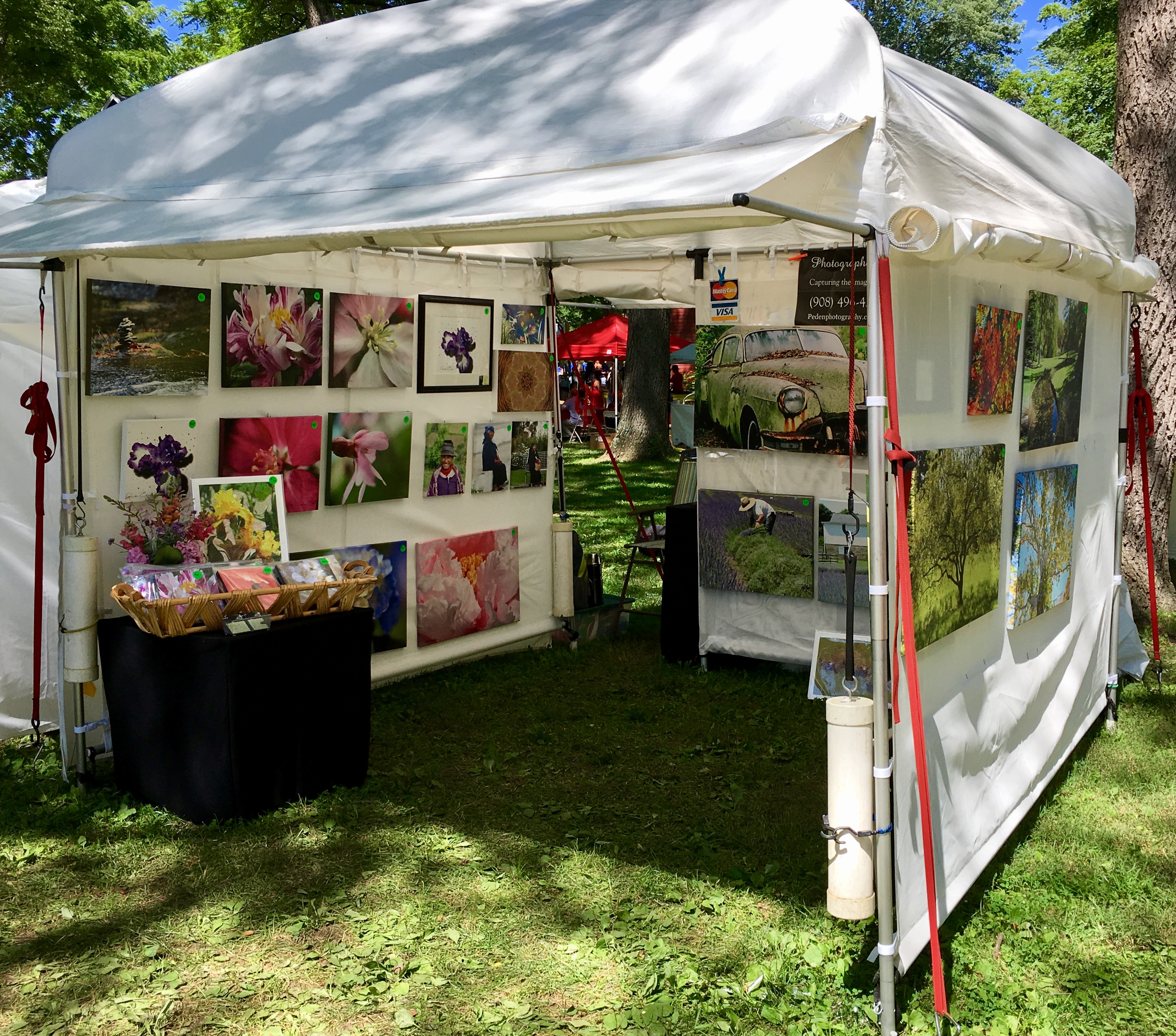 April. "Creatures that Fly" at Unitarian Univeralist Fellowship Gallery, 1 West Nelson St., Newton NJ. Open Sundays 12 -2pm.
April - May. Origins Gallery Spring Exhibit at Llama Artisanal Ice Cream, 266 River Rd., East Stroudsburg, PA

Artist Reception April 20, 5-7pm.
Jun 1 & 2: Well Sweep Herb Farm. 205 Mount Bethal Rd., Port Murray, NJ Sat: 9am -6pm , Sun: 10am -5pm (participating as a member of Warren County ARTS organization)
Jun 8: Parkfest '19 at Breadlock Park. Route 57 Stewartsville, NJ. 10-5pm. (participating as a member of Warren County ARTS organization)
Jul 6 & 7: Tinicum Outdoor Arts Festival, Tinicum Park,

Erwinna PA

.

10 - 5 both days



Oct 19 & 20: Crafts in the Meadow, Tyler Park Center for the Arts. 10 Stable Mill Road, Richboro Rd., Richboro, PA 10-5pm both days.
Nov 3: Flemington Fine Artisans Show 2019. Stangl Factory, Flemington, NJ. 10-4pm .
Nov 30 & Dec 1: 2019 Holiday Arts Festival at Kalahari Resort, Pocono Manor PA. 10-5pm both days.