EVENT CALENDAR- 2018:
While I do have the occasional indoor gallery exhibit - my primary venue, to display and sell my work, is outdoors as a "Sunshine Artist". The list of outdoor Art Festivals I'll be participating in is below.
I also share new pieces that I'm particularly thrilled with on my Facebook page.
And also very exciting is my virtual "store" on Society6.com which sells a variety of merchandise printed with my images. I've really been impressed with the quality, price and speed of delivery of the items I've purchased from my Society6 store. Check it out if you are looking for a smaller unique gift. There are frequently sales which I announce on my Facebook page.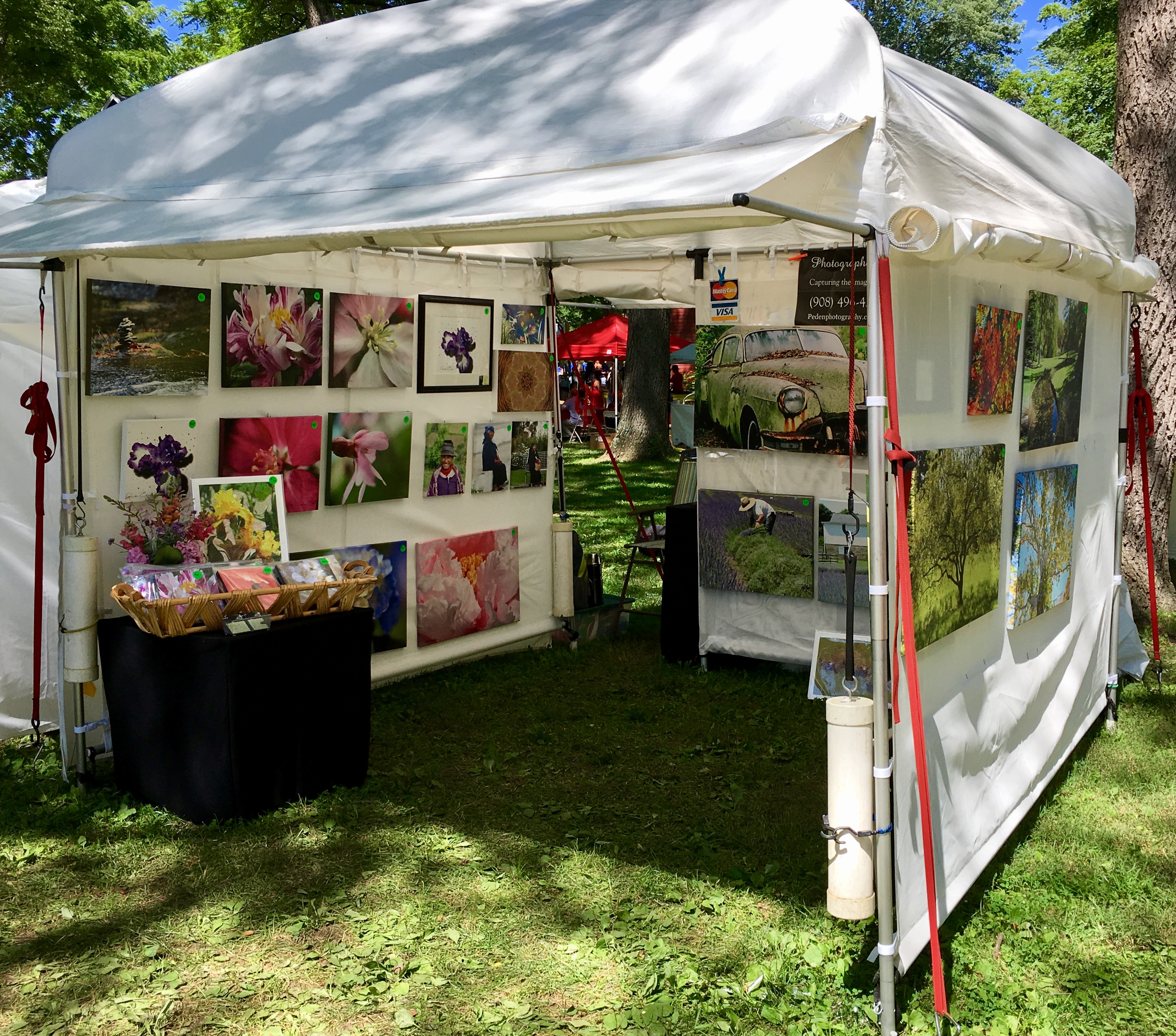 Jan 1 - Feb 28, 2018. Featured Guest Artist Exhibit at 5 East Art Gallery, Washington, NJ. Opening Reception: Jan 13, 4-7pm, Meet the Artist: Feb 10, 4-7 pm.
Jun 5 - Jun 28, 2018. Featured Guest Artist Exhibit at Maximum Solutions Physical Therapy,

66 Courtland St., East Stroudsburg, PA.

Jul 7 & 8: Tinicum Outdoor Arts Festival, Erwinna PA. 10 - 5 both days.
Jul 7 - Aug 31: Soho in the Burg Art Gallery's SUMMER EXHIBITION. Opening reception will be on July 7th from 5-8 pm at the gallery in Renegade Winery on the corner of Main Street and 6th Ave. in beautiful downtown Stroudsburg, PA.
Jul 28 & 29: Hope Junction Antique Pop-Up Exhibit. 331 High St., Hope NJ. 11-5pm both days.
Oct 28: Flemington Fine Artisans Show 2018. Stangl Factory, Flemington, NJ. 10-4pm
Nov 24th & 25th: 2018 Holiday Art Festival at Skytop Lodge, Skytop, PA. 10-5pm on Saturday, 10-3pm on Sunday.